Live Up to Your Lab's Potential
Biotechnology has not lived up to its potential because of irreproducibility.
aBioBot optimizes laboratory automation to make opportunity a reality.

ACCURATE
Our robots optimize throughput and guarantee accuracy of results, whereas manual execution introduces human error and literally takes years.

FLEXIBLE
Our LabBench interface makes selecting, changing and executing protocols simple for lab assistants. It also allows for the use of all wetware and devices with no programming burden. This makes aBioBot easier to use than more difficult pre-existing technology.

AFFORDABLE
The inflexibility of previous technology has made it cost inefficient for small labs to invest in laboratory automation. aBioBot can handle a multitude of protocols, exponentially increasing its value.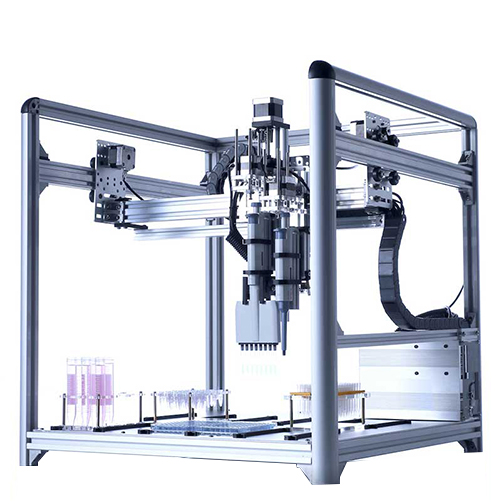 "If robots can drive cars and double as vacuum cleaners, they can do science too. Or at least be personal assistants. At Abiobot, we feel that all scientists should have a robotic assistant."
RAGHU MACHIRAJU
PhD, Cofounder


The Platform
aBioBot has developed the most flexible and efficient laboratory automation technology around 3 essential components.
"SEES"
Camera automatically calibrates for full adaptive capabilities.
"SENSES"
Machine vision algorithms manage wetlab process.
GAN
Gan—Chinese for "senses"— is the groundbreaking monitor of aBioBot's protocol execution. Thanks to its advanced camera, sensors and machine vision algorithms, it manages and adapts to all aspects of the wetlab process.
This includes finding and identifying well plates, tracking pipette tips, and detecting errors.
AUTOMATIC CAMERA CALIBRATION
MULTIPLE CAMERA STREAMS
INTEGRATION OF SENSORS
BOT
The Gan is incorporated into a pipette automating robot, with flexible and easily operated features. This Bot is built upon an open platform, allowing users to diverge from original functions without requiring a programmer to alter the source code.
aBioBot uses Opentrons hardware for its products.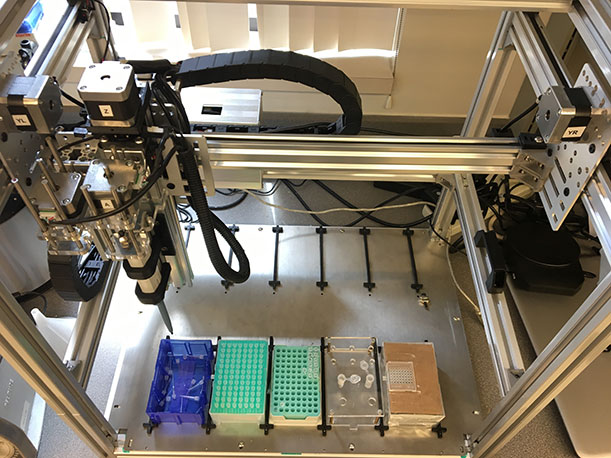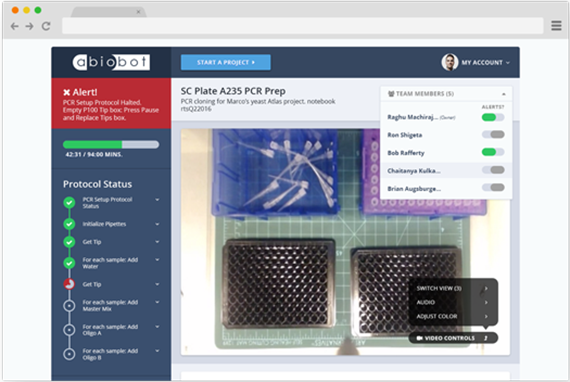 SOFTWARE
aBioBot's LabBench Interface uses three functional components to build a better user experience for monitoring experiments.
LabSmith allows users to author and edit protocols. LabSense binds materials to objects on the bends by interacting with Gan, while LabCloud automatically uploads logs, videos and status reports to your cloud.
MOBILE ALERTS WHEN PROBLEMS DETECTED.
STANDARD PARTS & DEVICES NOT REQUIRED.
Protocols
aBioBot's LabSmith component can import thousands of protocols, lab procedures and notebooks from sites such as Protocols.io and WebWetWare.
Polymerase Chain Reaction (PCR)
ELIZA
And thousands of other protocols, procedures, and notebooks!
About us
aBioBot is a protocol that involves mixing established experts from a half-dozen academic fields, combined with years of experimentation and improvements.
CONSULTATION
The experts at aBioBot can help you use the groundbreaking Gan technology to develop turnkey solutions for your laboratory or industrial needs.
PROTOCOL DEVELOPMENT
We can help you incorporate aBioBot technology at your lab and help you to develop protocols for your needs.
OUR TEAM
The Originals:
Raghu Machiraju co-founded aBioBot in 2015 along with Ken Rinaldo, Kun Huang, Trademark Gunderson and Chaitanya Kulkarni—all of The Ohio State University. The originals provided expertise in Bioinformatics, Computer Science, Software Engineering, Robotics, and Design. The company was accepted into IndieBio—the world's largest seed biotech accelerator—which has provided beneficial investment while helping to smooth aBioBot's business model.
The Actives:
Raghu and Chaitanya have been joined by Phani Machiraju to help with the operations. Also valuable are contributions from Charles Stevenson and Henry Kargory, who have worked with aBioBot in laboratory settings to provide valuable feedback, and develop the API for aBioBot. Luke Mizuhashi helped create the software architecture that is now at the heart of aBioBot's platforms. Parag Mallick, Ron Shigeta, Ryan Bethencourt, and Brian Keller provide valuable advice.
Partners:
Opentrons has provided the current hardware platforms. Urbity and Knowble designed aBioBot's UI, as well as building this website. BigKittyLabs used various software stacks to collaborate with aBioBot and create our UX. BiggerTuna developed the lighting platforms required for aBioBot to design Gan.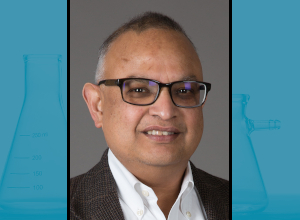 Raghu Machiraju, is one of the cofounders of aBioBot and has continued to labor on. For aBiobot, he serves as a fundraiser, software architect, experimental engineer (and at times handyman and taxman!). In his other life, he is a Professor of Computer Science and Engineering and Biomedical Informatics at The Ohio State University. Raghu, to his credit, has many years of scholarship in visualization, data analysis, computer vision, and building platforms and systems.
Raghu Machiraju
PhD, Cofounder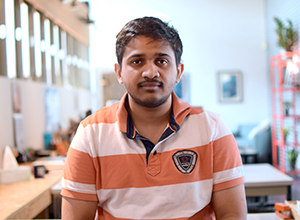 Chaitanya Kulkarni is one of the original co-founders of ABioBot. His main contribution has been the construction of sensing modules, especially those that include sophisticated computer vision laboratories. Gan is indeed his creation.
Chaitanya Kulkarni
Cofounder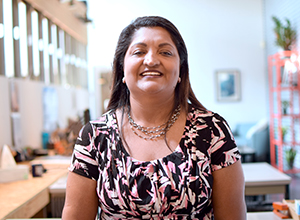 Phani Machiraju brings her extensive experience in project management to the enterprise. Further, she is developing marketing strategies and customer relationships while supporting in other administrative tasks related to day-to-day operations.
Phani Machiraju
Project Manager
Free Demo
Want to see what aBioBot can do for you? Leave us a message below and we'll set up a quick meeting to show you the benefits aBioBot offers, as well as answer any questions you may have!